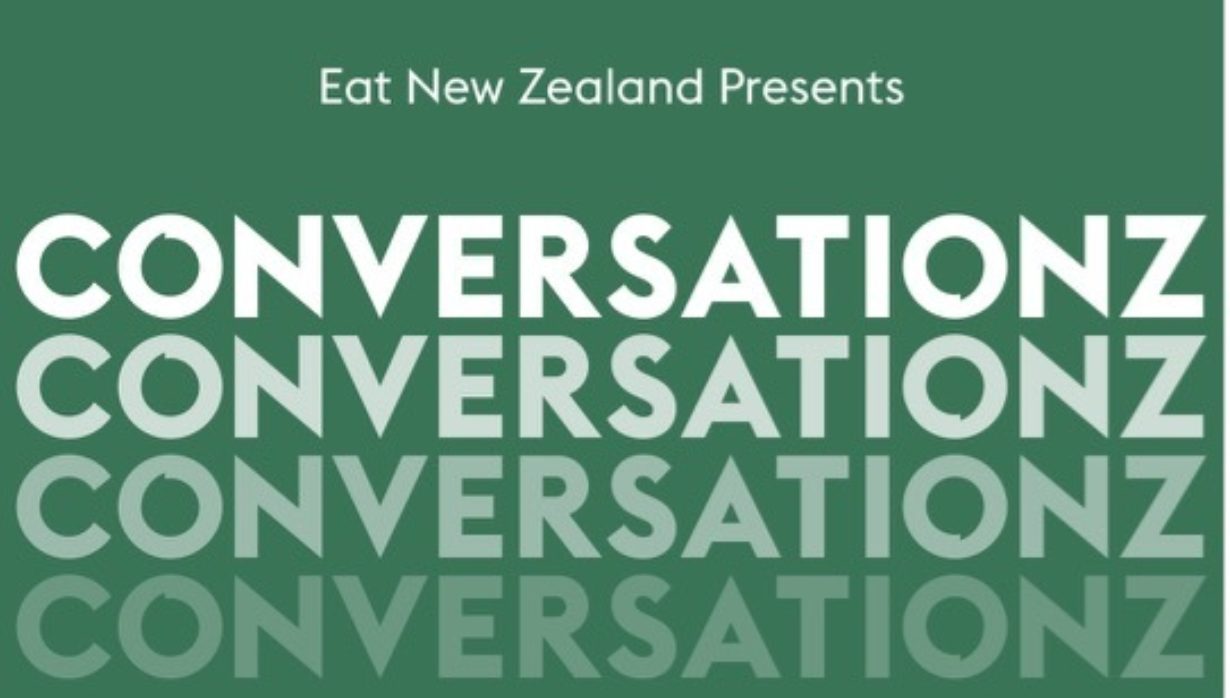 Take the National Food Strategy Survey HERE.
As a way to register your thoughts around the possibility of a National Food Strategy or 'Citizenry of Food' in New Zealand, we have created a quick survey that we hope you will consider completing. We know there is a large and diverse spread of people from across our food system who have listened to these conversations and we'd love to engage you all further so you can have your voices heard. Take the survey.
"We Don't Need a Ministry of Food, We Need a Citizenry of Food."

Thank you to those of you who joined us for the ConversatioNZ 2.0 on Tuesday the 23rd June we hosted a webinar via Zoom.
NB: Please note we had a few tech issues within this recording, however you'll find an audio recording of the missing section HERE via SoundCloud.
We brought together some of the major thought leaders including to discuss the topic:
Geoff Kira - Aotearoa Food Policy Network
Dr Jessica Hutchings - Co-Author 'Te Mahi Oneone Hua Parakore' (Māori Food Sovereignty)
Tric Malcolm - Kore Hiakai (Zero Hunger Collective)
Lindy Nelson - Agri-women's Development Trust and Member of the New Zealand Order of Merit for services to agriculture and women
Emily King - Spira & Food Systems Dialogue in Aotearoa

"Further ConversatioNZ about a National Food Strategy."
On Tuesday the 21st July we continued the conversation around developing a National Food Strategy for New Zealand.
Joining our CE Angela Clifford were a powerhouse panel who represent significant areas of our food system incuding agribusiness, hospitality and health:

Professor Boyd Swinburn - MBChB, MD, FRACP, FNZCPHM
Boyd Swinburn is Professor of Population Nutrition and Global Health at the University of Auckland. He leads the INFORMAS initiative (www.informas.org) to monitor and benchmark food environments in over 50 countries.
Ian Proudfoot – Global Head of Agribusiness for KPMG International
Ian is considered to be one of the leading strategic thinkers on Agribusiness in New Zealand. He has recently been part of an advisory group working with the Ministry for Primary Industries to develop an overarching strategy roadmap for government investment into primary sector research and development.

Marisa Bidois
Marisa Bidois is currently the CEO of the Restaurant Association of NZ, which is an organization that provides business assistance, support and advocacy to business owners in the hospitality industry.

Finally they are joined by Nadine Porter who is a Board member of the Welsh Red Meat Promotion Board, was formerly an EU Exit Strategic Communicator. She is a Nuffield Scholar who produced a report titled "Broken Food Systems - Developing a Citizen Centric New Zealand Food Strategy".
Stay tuned as we look to further the conversation.